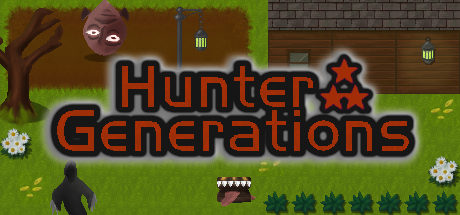 Hunter Generations
The forces of darkness have invaded these lands. It is up to you, the Hunter, to defeat them. But you won't make it alone. Your descendants will rise and take the blade once again in your stead. That is the fate of the Hunter Generations!
Join the monster hunt in this top-down action RPG reminiscent of the RPGs of old. A really short and fun game with skills and weapons to discover, and a survival mode to put your skills to the test.
Made using Action RPG Engine for Construct 2 as the foundation, the purpose of this game was to showcase my game art and design by having a semi-finalized and playable product. It was in no way intended to be sold, so it's free. Even so, any donations will be greatly appreciated, and will be a really good incentive to keep working in my future projects, no matter the amount. Might even think of revising Hunter Generations someday.
Thank you very much for downloading and playing my game! If you are interested in my art or my future projects, please follow me on my tumblr: http://voltagia.tumblr.com

Install instructions
Click download now to get access to the following files: